The Shepherd's Crook Intensive 2023
Christendom 2.0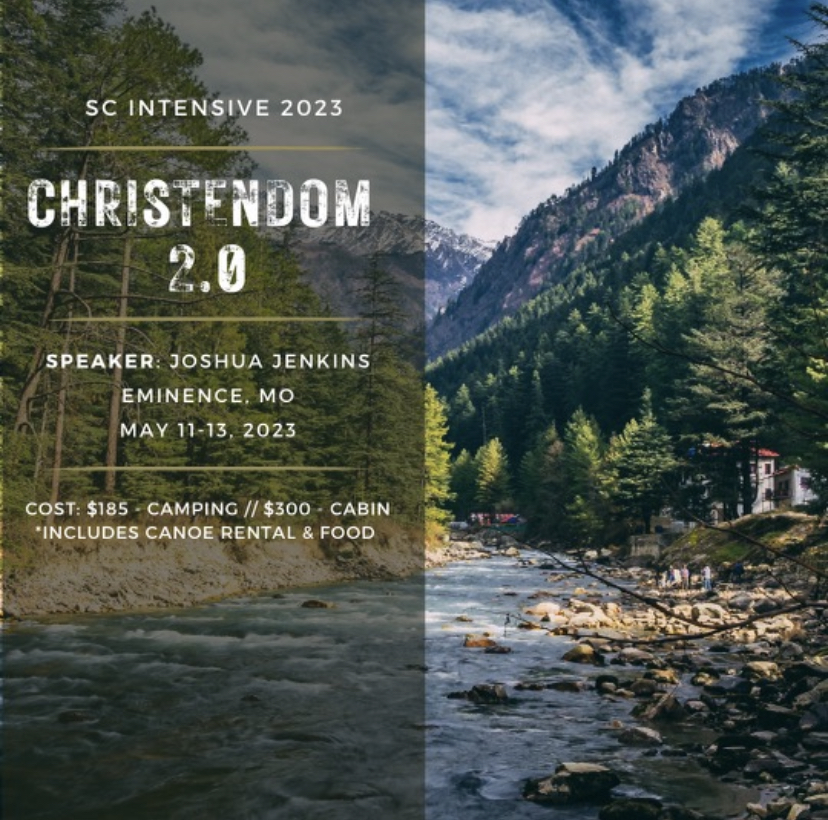 Joshua Jenkins and the Hope Baptist crew are the speakers this year! Spread the word! Share this page and image with the buttons above!
Who Is This For?
Men. Also for young men. For your son to be able to come, he must be able sit in the teaching sessions without being a distraction and able to fully participate in all activities.
Forget going to another conference. Come and join brothers in Christ on Jacks Fork River in Eminence Mo for some time on the river and time learning about practical Christendom from Joshua Jenkins and the Hope Baptist crew.
Base camp will be at the Circle B Campground. We will do two separate float trips on the the Jacks Fork River on the 13th and 14th. You will need to bring a tent and camping gear if you plan to camp. There are options to stay in a cabin as well, which has beds and AC. Clearly, those who choose this option will be made fun of.
2023 Theme
Christendom in Real Life
4 Session
Includes
1. Campsite
2. All Food.
3. 2 Day Float Trip
4. 4 Sessions
5. Shepherd's Crook Stuff (Swag)
Date And Location
May 11-13th, 2023.
Circle B Campground, Eminence Mo.
Cost And Registration
Cost: $185.00 tent camping
Cost: $ 300.00 Cabin 
Use the form below for registration and payment instructions.
Register Now To Reserve Your Spot